Mission, Vision and Values
We improve patients' health through our unwavering commitment to discover, develop and deliver life-changing molecules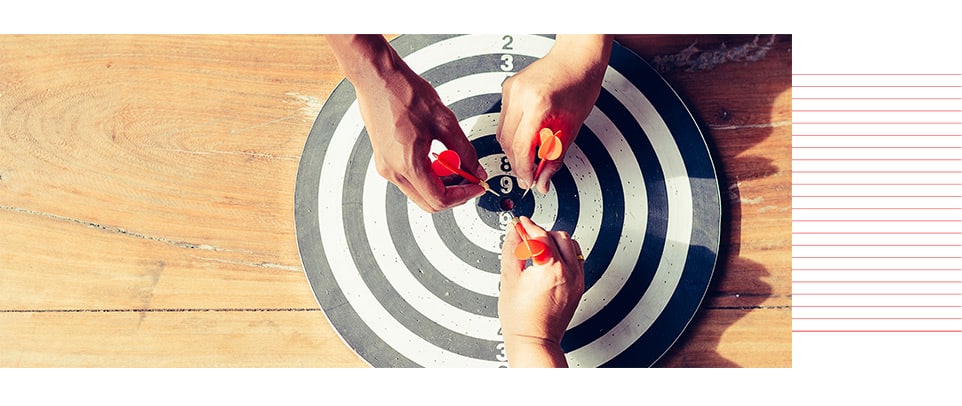 Vision
Discover and develop innovative molecules and therapeutic strategies to help patients fight cancer for better and longer lives.
 Mission
 Evolve R&D paradigm to be a leading research-based company in targeted therapy.
 Values
Perseverance
Because being tenacious is how we face our path, from the beginning to the end — never giving up. Being determined and staying focused in pursuing our objectives is what makes the difference.
Respect
Because we cherish everyone's expertise as the most essential element to achieve outstanding results. We nurture an environment that enables meaningful interactions, where everyone's capabilities are valued.
Integrity
Because we believe transparency is the foundation on which trust is build, and through trust long-lasting relationships. Our authentic culture and scientific precision push us to improve ourselves.
Dedication
Because we are a team of professionals committed to science, always striving to deliver outstanding solutions, from first-in-class molecules to specialized services. Pursuing excellence at the forefront of innovation, we stand out from the crowd.
Empathy
Because we enhance a sympathetic, compassionate culture, by actively listening other's people opinions and putting ourselves into their shoes.
Through empathy, we foster social connections and collaboration.
History People/Team Collaboration and Partnership Financials MSCA Detrimode Project Publications History People/Team Collaboration and Partnership Financials MSCA Detrimode Project Publications