Nerviano 9 May 2023_ Nerviano Medical Sciences Srl (NMS) was delighted to be the title sponsor of  the 1st European Cancer Dependency Map Symposium, together with Astra Zeneca. This is an international event organized by scientists at Human Technopole, EMBL – European Bioinformatics Institute (Cambridge, UK), Wellcome Sanger Institute (Cambridge, UK) and ETH Zurich (Switzerland) taking place at Human Technopole in Milan on May 8-9, 2023

The aim of the Symposium was to provide an overview of the latest advances in the use of chemo-genomics and genome-editing screens for the discovery of new cancer vulnerabilities and therapeutic targets, and to facilitate interactions and sharing of ideas with world-leading experts and international community of scientists working in the fields of computational genomics, pharmacogenomics and therapeutic target discovery.

The symposium focused on the Cancer Dependency Map (DepMap). a large intercontinental collaborative database of cancer dependencies, genes that are selectively essential to the survival of cancer cells and whose study should be prioritized for the development of new oncology therapeutic targets

Laura Riva, NMS Omics Sciences Group Leader, participated in the final round table of day one, discussing key aspects and academic and industrial perspectives of the Cancer DepMap database. The Importance to increase the tumor types and subtypes representation, the possibility to have treatment-refractory models and the study the tumor microenvironment were discussed during the round table and considered as challenges to be addressed in the area of cancer dependencies.

We look forward to continuing the fruitful discussions and collaboration for this valuable initiative .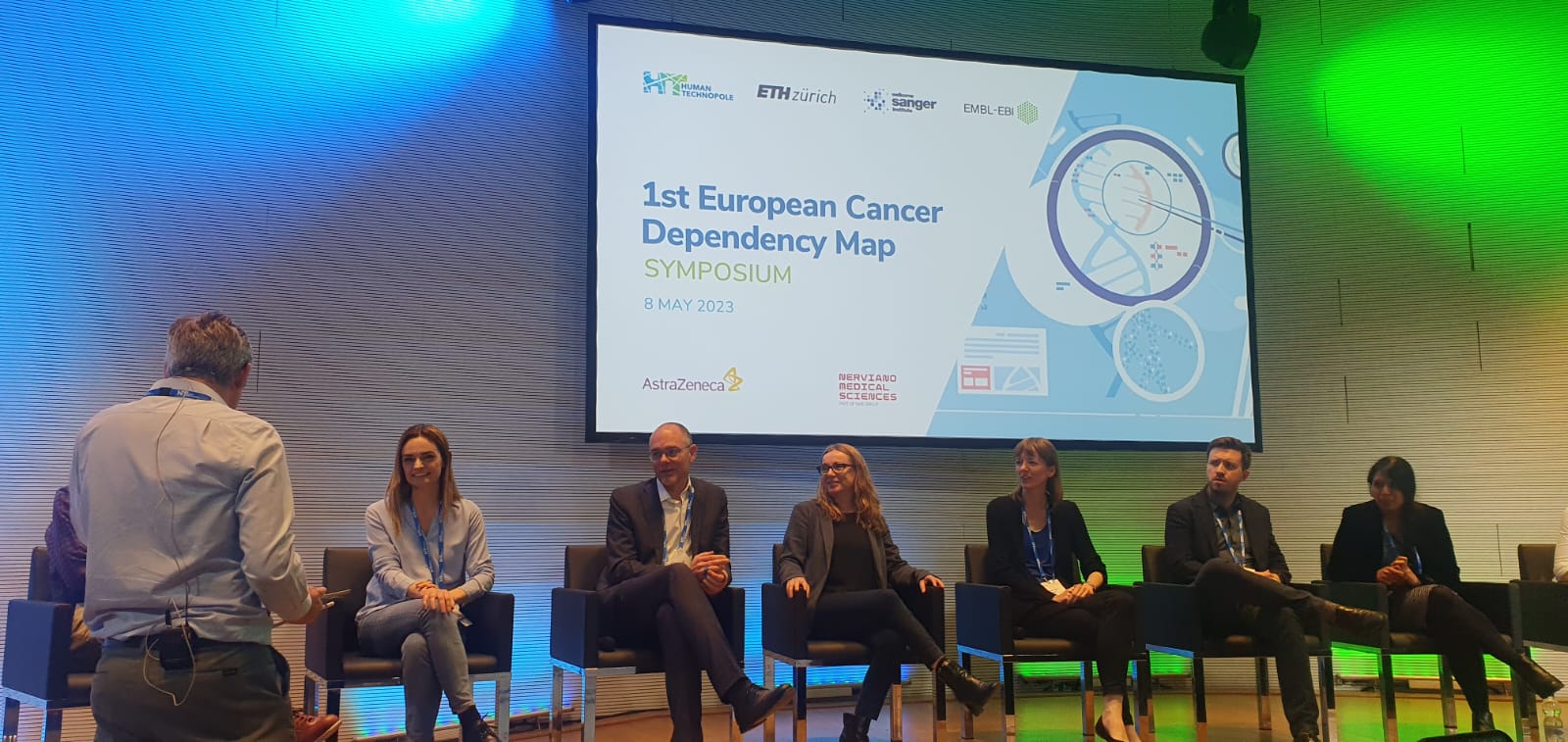 from NMSGroup